Note On Charts: It's important you are trading with a broker that offers True 5 Day New York Close Charts.
Note On Brokers & Charts: Download our Preferred Broker Platform with New York Close Charts Here.
GOLD – SPOT
Price Action: Bearish Pin Bar recently and Bearish Fakey Setup triggered lower recently.
Comments: Lower lowers and a recent close below $1808 support area, along with the 2 successive bearish upper tails, together suggest strong short term sell pressure.
Idea: Considering selling on a retracement at or around the $1808 resistance area.
NOTE – You can trade Spot GOLD via the trading platform we use HERE.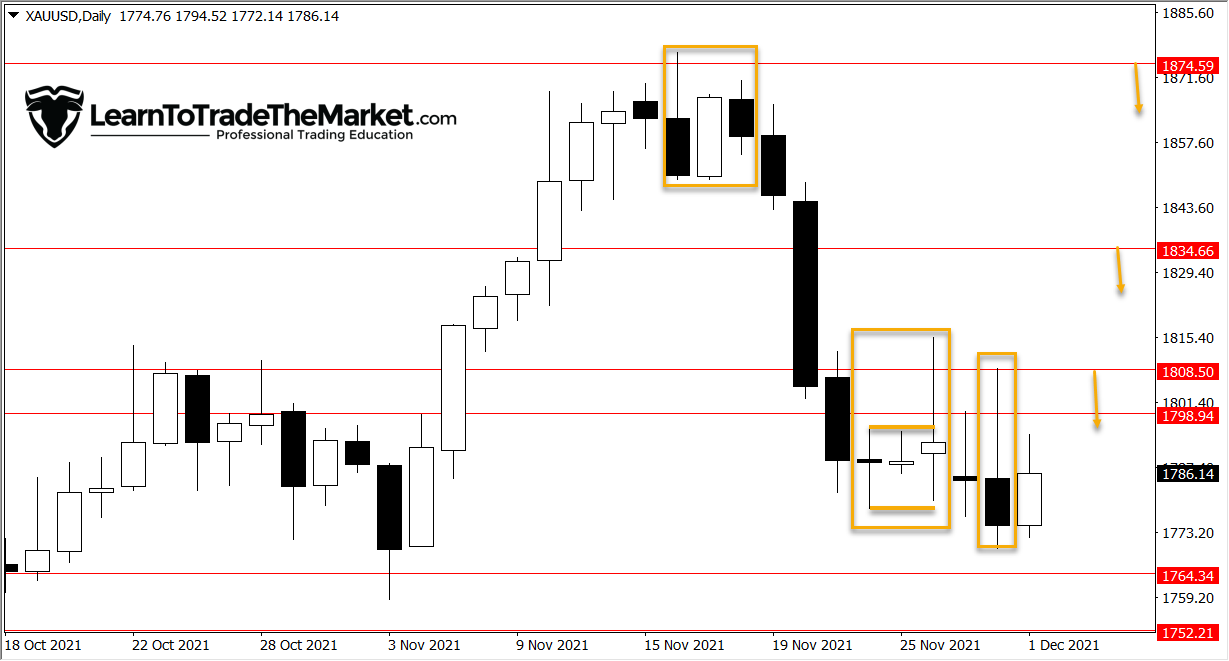 CRUDE OIL – FUTURES
Price Action: No price action signals worth noting.
Comments: Major crash in prices recently found support just above $61.66 major long term support level.
Idea: Considering buying on a retracement to around $61.66 to $65.30 support area (ideally closer to $61.66 major level area), and / or after a price action signal to confirm an entry.
NOTE – You can trade Crude Oil futures via the trading platform we use HERE.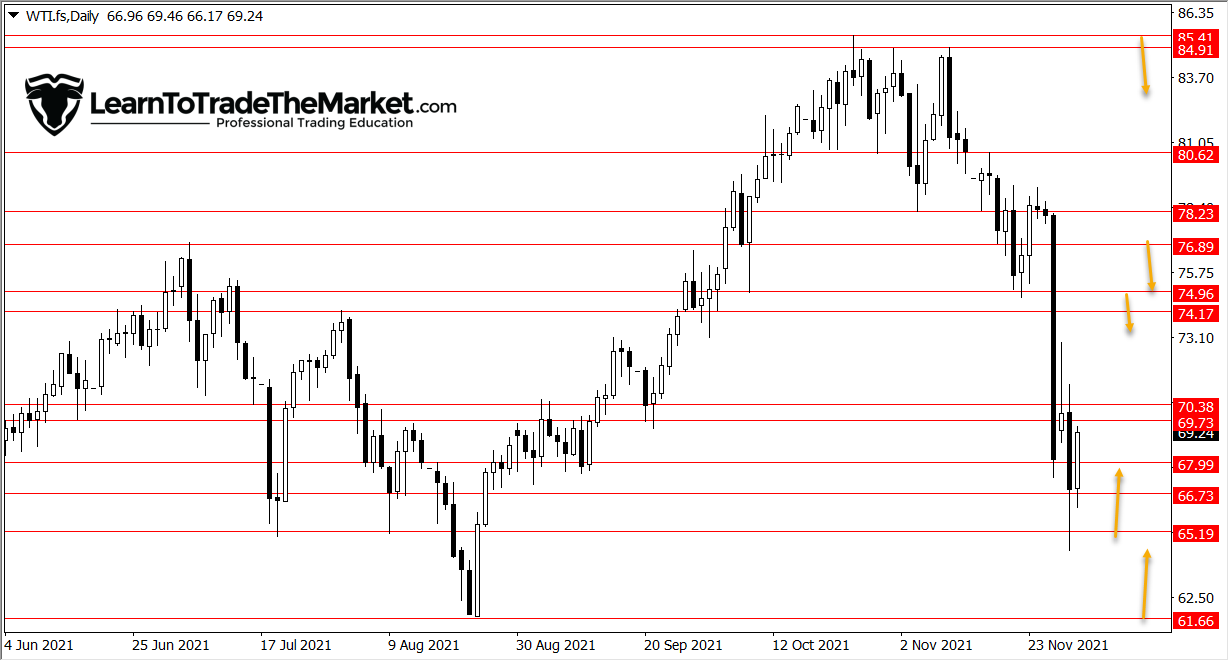 Join My Pro Trading Course & Trade Ideas Newsletter : visit the Membership Page Here.

Get The Correct Charts We Use : Download our Preferred Charting & Broker Platform Here.
Already A Member? Log In To Members Area Here.
Please Leave A Comment Below With Your Questions or Feedback.
Chart Commentary Disclaimer: Nial Fuller's and Learn To Trade The Market's analysis and comments below should not be considered financial advice or a recommendation to trade or invest in any financial product. Your personal financial circumstances and risk limits have not been taken into consideration in the below analysis and comments. This newsletter is for general educational purposes only. Do not blindly buy and sell the financial products discussed in this newsletter. Always do your own analysis and research and be expressly aware of the risks and rewards in trading or investing in any financial product.